Stevanato family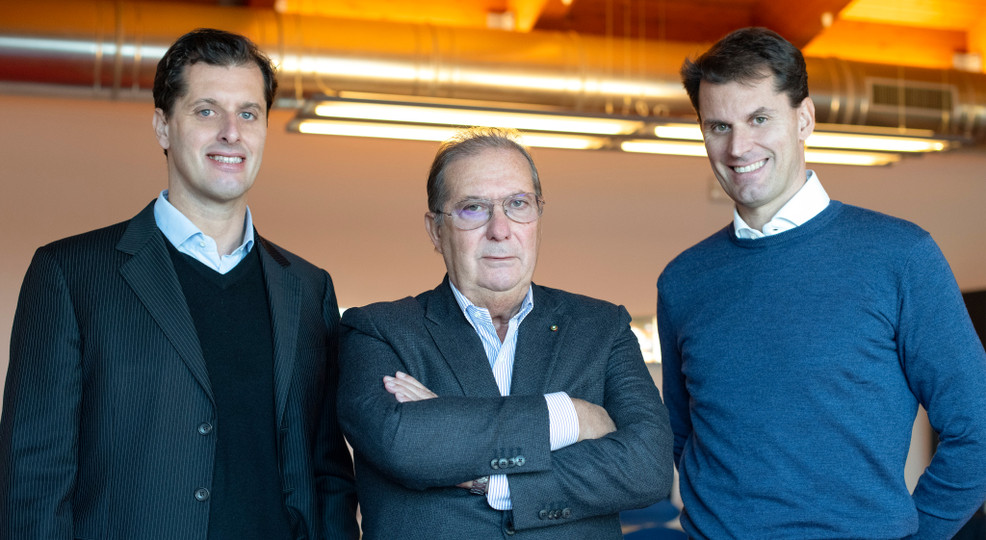 Governance
Stevanato Group is led by Sergio Stevanato (President) and his sons, Franco and Marco Stevanato (CEO and Vice President).
Stevanato Group is proud of its family heritage. The close ties of the Stevanato family to the business have been fundamental in allowing the company to expand. It has been able to develop naturally while always understanding the ever increasing complexity of doing business. As the Group has grown, a structured and skilled management team has been put in place, with international roots.
Stevanato Group offices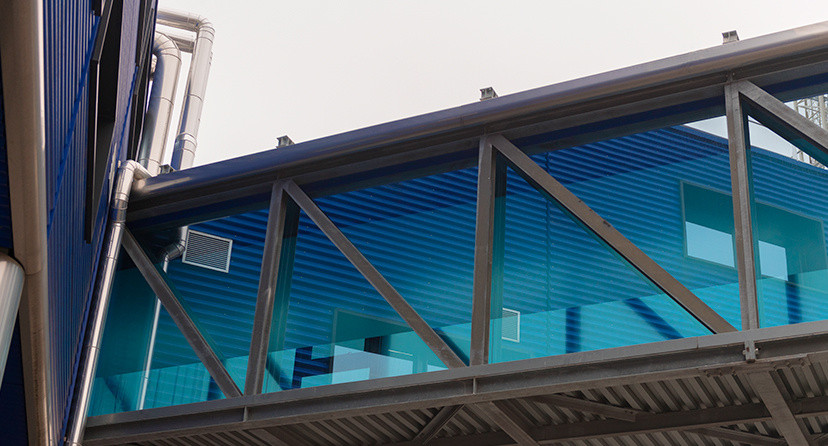 Board of Directors
Moreover, Stevanato Group has adopted a corporate governance that sets the rules for the correct management of the Group, by separating ownership from the operating activities. The Group is managed by a Board of Directors that meets at least 4 times per year deciding on exclusively reserved topics. The Board comprises of executive directors, non-executive directors and independent directors.
A Steering Committee has been established in order to define the multi-annual/annual plans that have to be presented to the Board of Directors for approval. It is led by the CEO and it coordinates all the planning and operating activities of the Group. In 2017 two industry experts have joined Stevanato Group's Advisory Board. Donald E. Morel - former Chairman and Chief Executive Officer of West Pharmaceutical Services, Inc.- and Madhavan Balachandran, former Executive Vice President/Executive Officer of Amgen Inc, are now part of this internal body, supporting the CEO on strategic topics linked to the Group vision. Meeting 3 times a year, the function provides independent advice on business opportunities, product portfolio strategy and geographic growth. The Group has established and follows a set of rules, including the Group's Values. These are followed by management in order to reach the Group's objectives, while taking into consideration stakeholders' interests.
Cav Sergio Stevanato Photo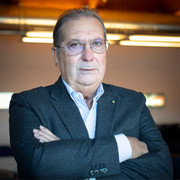 Sergio Stevanato
President
Born in Mestre (Venice) in 1943, Sergio Stevanato graduated in 1969 in Law at the University of Ferrara. Since the high-school period he used to spend his summer holidays working in the company founded by his father, Giovanni Stevanato, and during his university studies period he has been actively involved in the company's activities. Just after the graduation he took the lead of the company, while his father kept the technical responsibility of it. In 2007 he was appointed Knight of Labor (Cavaliere del Lavoro) and now he is President of the Group.
stevanato_franco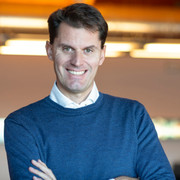 Born in Mestre (Venice) in 1973, Franco Stevanato graduated in Political Science in 1998 at University of Trieste.
During the university he gained a work experience in the sales department of Saint Gobain in France and in Stevanato Group. After graduation he officially started to work in the sales area of the Group.
During these years he intended and intends to lead the internationalization and managerialization process and the product diversification in order to conduct the development of the Group by realizing industrial and functional plans. He also contributed to create the Stevanato Group's corporate governance that establishes the rules and supervises the Management of the Group, separating the ownership from the operative management. Since 2010 is CEO.
marco stevanato photo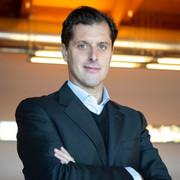 Marco Stevanato
Vice President
Born in Mestre (Venice) in 1972, Marco Stevanato spent a year at the University of Sheffield in the United Kingdom and he graduated in Business and Economics at the University of Trieste. After having gained a significant experience in Germany, Belgium and the United States in the Finance & Controlling department of a German multinational company, in 1999 he joined the family company. In Stevanato Group he holds positions of responsibility in the logistics, administration and information technology areas. In 2006 he has been General Operations Manager of Stevanato Group, later becoming Vice President. In Stevanato Group he leads all the internationalization projects. With this strategy, the company will cover each relevant territory thoroughly by opening new sales offices and new production plants in the various regions to which it exports the most in order to supply these markets directly. He followed all the activities related to the startups of the Monterrey plant (Mexico) and the Zhangjiagang plant (China).
Fabiano Nicoletti Photo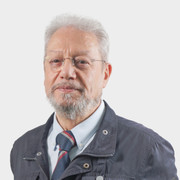 Fabiano Nicoletti
Independent Director
Born in Venice in 1943, Fabiano Nicoletti graduated in Solid State Physics at the University of Padua. He gained more than forty years of experience at Stazione Sperimentale del Vetro (the Italian State Glass Research Institute) in Venice.
For a long time he collaborated in several international committees and working groups and he was one of the founders (and President) of the European Society of Glass Science and Technology (ESG), President of USTV (Union Scientifique et Technologique du Verre), as well as President of the International Commission on Glass, of which he is Honorary President.
Fabrizio Bonanni Photo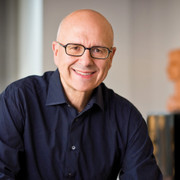 Fabrizio Bonanni
Independent Director
Born in Florence in 1946, Fabrizio Bonanni graduated cum laude and mention of honor in Chemistry at the University of Florence in 1970, obtaining the award by the Chamber of Commerce as the best graduate of the University of Florence.
After a long career at Baxter International, where he held several positions of increasing leadership responsibility in quality, manufacturing, and regulatory affairs at international level, culminating in the position of Corporate Vice President, he became Senior Vice President Quality & Compliance at Amgen, in 1999. He was later appointed to other high-profile roles including the position of Executive Vice President, from which he retired in 2013. Over the years, he has served as a Trustee of the Puerto Rico Science, Technology and Research Trust, of the Museum of Contemporary Art of Los Angeles and of the California Science Center Foundation and as a member of the Executive Committee of the Board of the Biotechnology Industry Organization and the Board of the California Healthcare Institute. Besides being member of Stevanato Group's Board of Directors, Dr. Bonanni currently serves on the Boards of Directors of: Theranos Inc., the Technology Development Corporation of UCLA (University of California at Los Angeles), Menarini Biotech and on the Advisory Board of InCube Labs.
Donald Morel Photo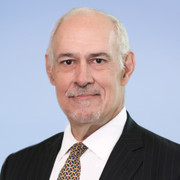 Dr. Donald E. Morel
Independent Director
Dr. Donald E. Morel served as the Chairman and Chief Executive Officer of West Pharmaceutical Services, Inc. He spearheaded West's efforts to develop novel and proprietary drug delivery technologies. Dr. Morel also serves as a Director of Catalent, Inc. and Integra Life Science Holdings Corporation.
spinazzi alvise photo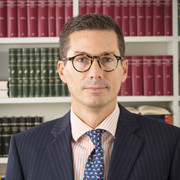 Alvise Spinazzi
Independent Director
Alvise Spinazzi, born in Venice in 1973, graduated in law in 1997 at University of Padua. After a post-graduate qualification and a significant experience in International Business and Trade Law at the Fordham University of New York, he is lawyer licensed to practice both in Italy and in USA (in the state of New York). He gained his professional experiences in Simpson Thacher & Bartlett law office in New York and in Chiomenti law office in Milan. Now he is founder of the SAT – Spinazzi Azzarita Troi law office of Padua, active in Corporate Law, Mergers & Acquisitions, Real Estate and Contract Law both for the national and the international field.
buttignon_fabio
Fabio Buttignon
Independent Director
Born in Belluno in 1959, Fabio Buttignon attended Cà Foscari University in Venice and he graduated in Economics and Business Administration in 1983. After several significant experiences gained in the economics field at the University of California Los Angeles (UCLA), he became Associate Professor of Business Administration at Cà Foscari University.
Since 2002 he has been working as "Dottore Commercialista" and "Revisore dei Conti" (CPA and Statutory Auditor US equivalent) and now he is Ordinary Professor of Corporate Finance at the Faculty of Economics and Management at the University of Padua. He is also founder of a consulting company in corporate finance and business strategy.
madhavan balachandran photo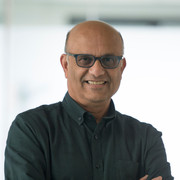 Madhavan Balachandran
Independent Director
Mr. Madhavan Balachandran served as an Executive Vice President/Executive Officer of Amgen Inc., Executive Vice President of Operations and Senior Vice President of Manufacturing. Mr. Balachandran is also a Director of Catalent, Inc.
stocchi_mauro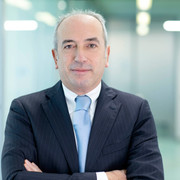 Mauro Stocchi
Chief Business Officer
Mauro Stocchi has been working in Stevanato Group since 2004. He initially covered the areas of Business Development and Strategic Projects, managing 3 key Group-wide projects such as the integrated ERP implementation, the EZ-fill® division creation and the Stevanato Group Internationalization Program with the initial takeover of Medical Glass in Slovakia, followed by the management of the greenfield Project of the manufacturing site in Mexico.
In 2008 he was appointed CFO of the Group beside keeping the responsibility of Business Development; from 2010 he covered the position of Corporate General Manager with a direct responsibility of all Corporate functions as Administration, Finance, Human Resources and Organization, IT and Procurement. From January 2017 he was General Manager of Stevanato Group Pharmaceutical Systems.
In January 2019 he has taken the role of Chief Business Officer with responsibilities of strategic business development, sales, product management, marketing & communication and Drug Delivery Systems business.
Mr Stocchi started his career in the Purchasing dept. of De Longhi Spa followed by a period of 10 years within Siemens' Group in different positions before joining Stevanato Group.
He holds an MBA by SDA Bocconi and an Economic studies degree from the Ca' Foscari University of Venice.
moro_franco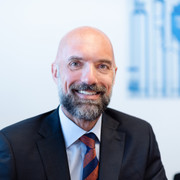 Franco Moro
Chief Operating Officer – Chief Human Resources Officer (Ad interim)
Franco Moro is currently Chief Operating Officer and ad interim Chief Human Resources Officer at Stevanato Group, with responsibility for the design and development of the Operations Strategy, driving the business operations functions across the value chain.
Mr Moro holds an MBA at SDA Bocconi and a Chemical Engineering Degree at University of Padua. He has over 30 years' experience in business administration in manufacturing industry for Companies oriented to the worldwide market, with a specific focus on pharmaceutical companies. In his career, Mr. Moro had been plant director of FIS – Fabbrica Italiana Sintetici and then of Cambrex Profarmaco Milano, becoming CEO of FIS – Fabbrica Italiana Sintetici in 2010 and holding the position for 8 years.
Patri_Paolo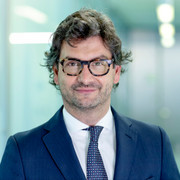 Paolo Patri
Chief Technology Officer
With a degree in Chemistry from the University of Milan, Paolo Patri has over 20 years' experience in the pharmaceutical industry, both in production and in the development of pharmaceuticals and biotech. He has held various positions at different international organizations, including Cambrex Profarmaco, where he was Production Manager of the Milan site, and Johnson & Johnson, where he worked as Senior Quality Assurance Manager, External Manufacturing. Mr Patri then moved on to Chiesi Farmaceutici where, from 2008, he held the role of Global Head of Chemistry, Manufacturing, and Controls (CMC) in Research & Development; in November 2015 he became Managing Director of Zymenex A/S Holding, a Chiesi Group company specializing in the development and production of recombinant enzymes for the treatment of rare genetic diseases.
In October 2018 Paolo Patri joined Stevanato Group as Chief Technology Officer: he oversees the management of the Research & Development department, as well as investments, projects, and activities, in order to boost synergies, supporting the Group vision.
Dal_Lago_Marco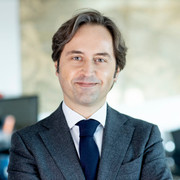 Marco Dal Lago
Chief Financial Officer
Mr Dal Lago is currently Chief Financial Officer at Stevanato Group, with responsibility for the organization, supervision, and guarantee of Group administration, finance and controlling activities. He joined Stevanato Group in January 2020, after more than 20 years of experience in the fields of controlling, finance, administration and risk management, working in multinational companies and coordinating multi-year planning and mergers & acquisitions (M&A) processes. He holds a Degree in Business Administration at the Ca' Foscari University of Venice.