Large Volume Glass Cartridges
Over the years Stevanato Group has acquired an extensive expertise of glass container integration into devices.
Through its glass specialist Ompi, Stevanato Group partners with its clients to provide high-quality glass primary packaging featuring tight tolerances, increased mechanical resistance and excellent cosmetic appearance. As the main point of contact between the drug and the device, glass primary packaging plays a crucial role in delivering medicine to patients and is at the core of any drug delivery system.
The fast-evolving biotech drug market is strongly influencing the demand for glass primary packaging.
For instance, as the intravenous administration of monoclonal antibodies in hospitals or clinics remains an expensive procedure that can generate inconvenience and discomfort for patients, several biopharma companies have started re-formulating their IV mAbs for large-volume, subcutaneous (SQ) delivery. This shift reduces injection times from hours to minutes and enables the adoption of self-administration treatments using wearable injectors.
Stevanato Group has developed large-volume glass barrels (5mL up to 50mL) suited for the application of viscous biologics. By collaborating with customers and suppliers, our containers are designed to be easily integrated into wearable devices that can release the medicament over a longer period of time.
Thanks to our range of EZ-fill® cartridges, Stevanato Group has become a trusted partner in many wearable programs.
Glass Cartridges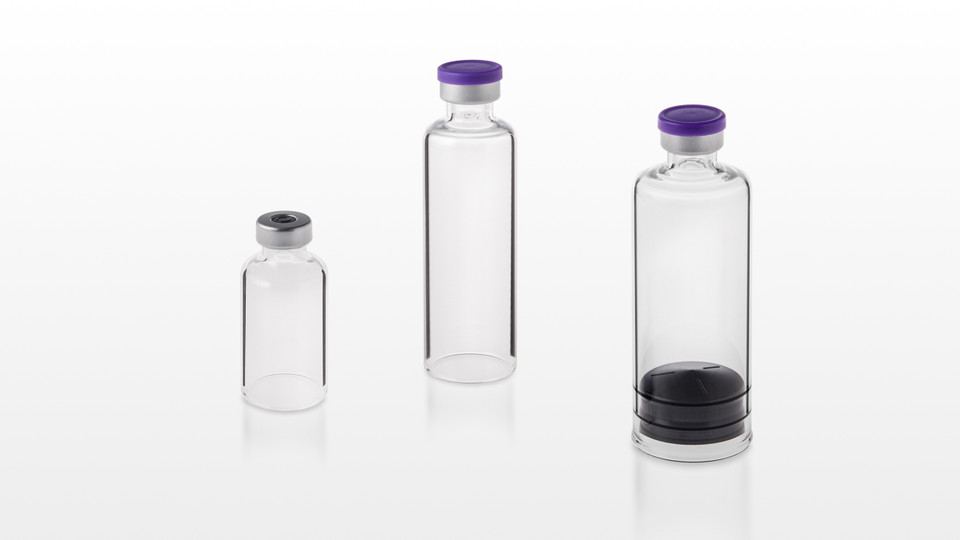 Our large-volume glass cartridges fulfill the requirements for biologics in wearable devices.
They give device designers a wide choice of customization parameters, including the container length, diameter, volume, neck, flange design and material choice for the stopper and plunger.
Large-volume cartridges can be supplied in bulk configuration or in EZ-fill® nest and tub, steam‑sterilized and ready-to-fill
Features
Reduced glass-to-glass contact during forming process to maximize mechanical resistance when paired with drug delivery systems
Optimized siliconization options depending on formats and device application
Range of closures for RTU containers for increased design flexibility and predictable drug interaction
Features
Reduced glass-to-glass contact during forming process to maximize mechanical resistance when paired with drug delivery systems
Optimized siliconization options depending on formats and device application
Range of closures for RTU containers for increased design flexibility and predictable drug interaction