Franco_Moro_CEO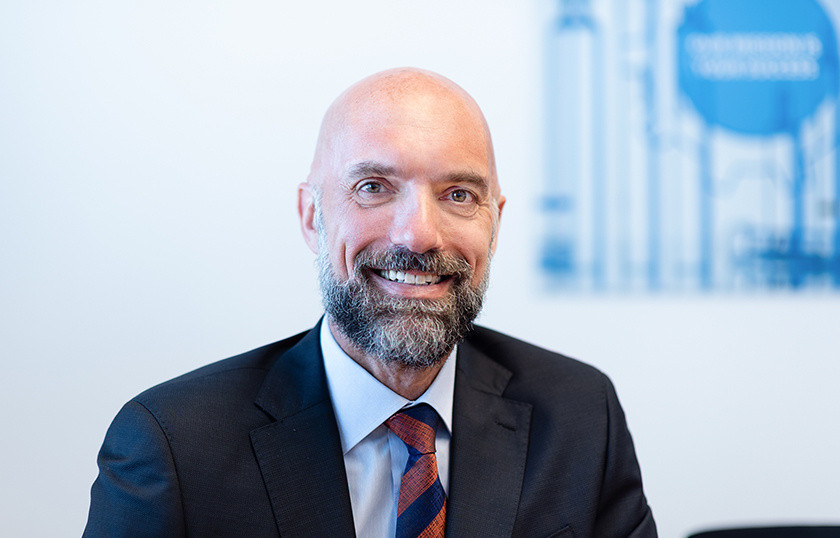 Governance
Franco Moro is Chief Executive Officer of Stevanato Group, with responsibility for overseeing the execution of business development plans to grow and enhance the company's end-to-end offering for pharmaceutical and diagnostics companies.
Stevanato family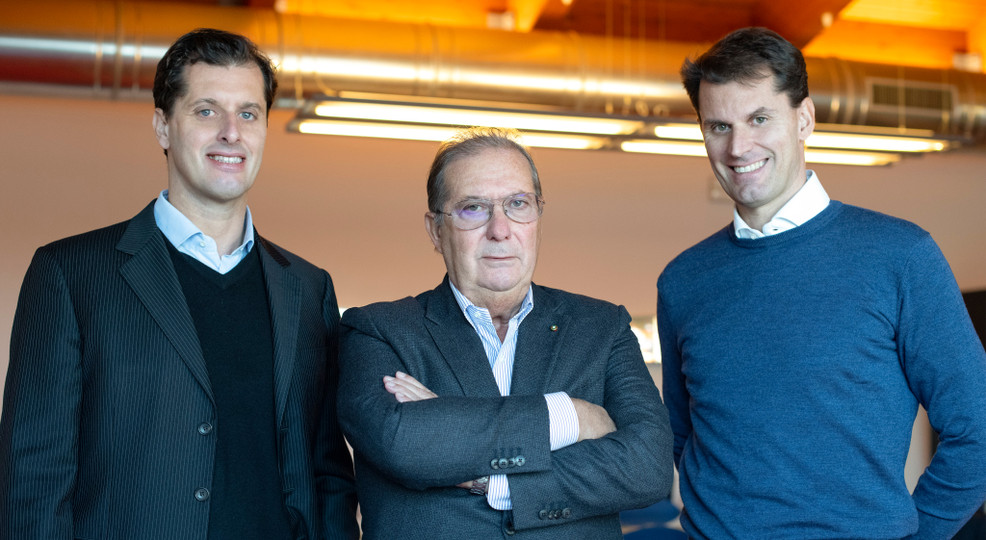 Franco Stevanato is Executive Chairman of the Board of Directors, with responsibility for the long-term business strategy, acquisitions, expansion into global markets, and relations with the Board of Directors. Marco Stevanato is the Vice-Chairman and his father Sergio Stevanato has been appointed Chairman of the Board Emeritus.
Stevanato Group is proud of its family heritage. The close ties of the Stevanato family to the business have been fundamental in allowing the company to expand. It has been able to develop naturally while always understanding the ever increasing complexity of doing business. As the Group has grown, a structured and skilled management team has been put in place, with international roots.
Stevanato Group offices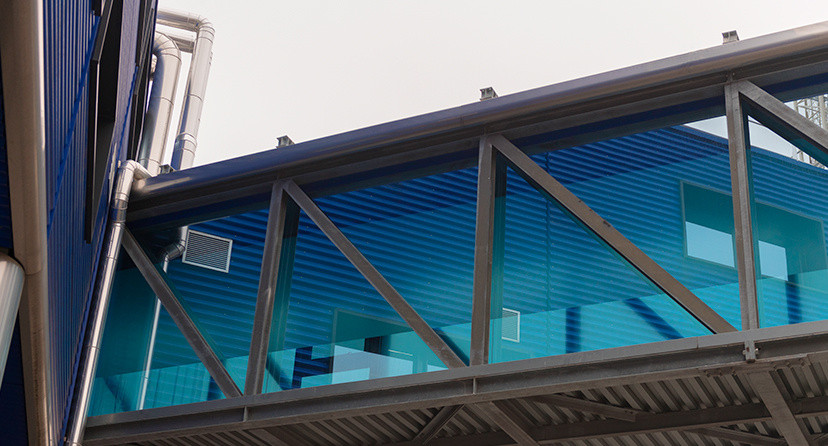 Board of Directors
Moreover, Stevanato Group has adopted a corporate governance that sets the rules for the correct management of the Group, by separating ownership from the operating activities. The Group is managed by a Board of Directors that meets at least 4 times per year deciding on exclusively reserved topics. The Board comprises of executive directors, non-executive directors and independent directors.
A Steering Committee has been established in order to define the multi-annual/annual plans that have to be presented to the Board of Directors for approval. It is led by the CEO and it coordinates all the planning and operating activities of the Group. In 2017 two industry experts have joined Stevanato Group's Advisory Board. Donald E. Morel - former Chairman and Chief Executive Officer of West Pharmaceutical Services, Inc.- and Madhavan Balachandran, former Executive Vice President/Executive Officer of Amgen Inc, are now part of this internal body, supporting the CEO on strategic topics linked to the Group vision. Meeting 3 times a year, the function provides independent advice on business opportunities, product portfolio strategy and geographic growth. The Group has established and follows a set of rules, including the Group's Values. These are followed by management in order to reach the Group's objectives, while taking into consideration stakeholders' interests.
Cav Sergio Stevanato Photo
Sergio Stevanato
Chairman of the Board Emeritus
Son of Giovanni Stevanato, founder of the Stevanato Group, Sergio Stevanato has been actively involved in the family business since high school. He graduated in law from the University of Ferrara in 1969, to then take the leadership of the Company. He has dedicated his career to the family business of which he is currently the Emeritus Chairman. In 2007 he was awarded by the President of the Italian Republic the honorary recognition of Knight of Labor (Cavaliere del Lavoro) for his achievements as an entrepreneur.
stevanato_franco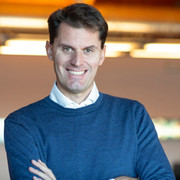 Franco Stevanato
Executive Chairman of the Board
Son of Sergio Stevanato, Franco Stevanato graduated in Political Science from the University of Trieste in 1998 and attended an Advanced Management Program at the Kellogg School of Management in 2015. During his university years, he gained professional experience in the sales department of Saint Gobain in France. Upon completing his studies, he joined the family business, initially taking up a role in sales. Over the years, he has been the key figure and driving force behind the long-term vision of Stevanato Group including the internationalization of the Company and its continuing development from product diversification to enhance managerial processes, drive continuous innovation, and structural improvements. He also contributed to improving the Stevanato Group's corporate governance by building an effective infrastructure to support decision making and promoting a skills-based board that benefits from specialist expertise and meaningful perspective. Franco served as Chief Executive Officer from 2010 to 2020, and in 2021, he was appointed Executive Chairman of the Board.
marco stevanato photo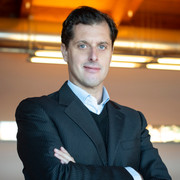 Marco Stevanato
Vice-Chairman of the Board
Son of Sergio Stevanato, Marco Stevanato graduated in Business Administration from the University of Trieste in 1998. After graduation, he gained experience in Germany, Belgium, and the United States in the Finance & Controlling department of a German multinational company to then join the family business in 1999. In 2006 he was appointed Vice President of the Stevanato Group and has led the internationalization projects and developments of the plants in Monterrey (Mexico), Zhangjiagang (China) and Sete Lagoas (Brazil). He also serves as Chief Executive Officer of SFEM ITALIA S.r.l., the Family Office that manages the investments of the Stevanato family not related to the industrial group.
moro_franco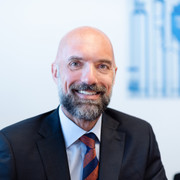 Franco Moro
Chief Executive Officer - Chief Operating Officer
Graduating in Chemical Engineering from the University of Padua in 1987, and holding an MBA from SDA Bocconi in Milan, Franco has gained significant experience managing global manufacturing companies for over 30 years. He has worked as plant director of FIS—Fabbrica Italiana Sintetici and then of Cambrex Profarmaco Milano, before taking over as Chief Executive Officer of FIS—Fabbrica Italiana Sintetici from 2010 to 2018. Franco joined Stevanato Group in 2018 as Chief Operating Officer and was appointed to Chief Executive Officer in February 2021. He has been a member of the board of directors of Stevanato Group since February 2021.
Fabiano Nicoletti Photo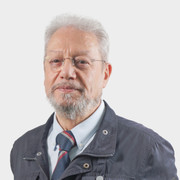 Fabiano Nicoletti
Independent Director
Fabiano Nicoletti graduated in Solid State Physics from the University of Padua in 1972. He gained more than forty years of experience at Stazione Sperimentale del Vetro (the Italian State Glass Research Institute) in Venice. Fabiano has collaborated in several international committees and working groups and was one of the founders (and President) of the European Society of Glass Science and Technology (ESG) of which he is Honorary President, the President of USTV (Union Scientifique et Technologique du Verre), as well as the President of the ICG (International Commission on Glass). Both in 1983 and 1993, he was awarded by the President of the Italian Republic the honorary recognitions of "Cavaliere Ordine al Merito della Repubblica" and of "Ufficiale Ordine al Merito della Repubblica", respectively. He has been a member of the board of directors of Stevanato Group since 2003.
Fabrizio Bonanni Photo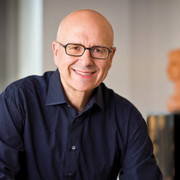 Fabrizio Bonanni
Independent Director
Holding a Ph. D. in chemistry from the University of Florence, Italy, Fabrizio carried out postdoctoral work in physiological chemistry at the Massachusetts Institute of Technology. He is an alumnus of the Institute for International Management, Northwestern University, J.L. Kellogg Graduate School of Management and of the Executive Program in Manufacturing, Harvard University, Graduate School of Business Administration. He spent 25 years at Baxter International in Italy, Belgium and the U.S. reaching the positions of corporate vice president Quality System and CVP Regulatory and Clinical Affairs. From 1999 to 2013, he served in senior executive roles at Amgen, including senior vice president, Quality and Compliance and corporate compliance officer, senior vice president, Manufacturing and executive vice president, Operations. Currently, he is a member of the board of INCOG BioPharma Services, a director of UCLA's Technology Development Corporation and serves on the Advisory Board of InCube Labs of San Jose, California. His past board memberships include XBiotech, where he chaired the Audit Committee, Menarini Biotech, and Theranos, where he chaired the Compliance and Quality Committee. He has been a member of the board of directors of Stevanato Group since 2013.
Donald Eugene Morel Jr. Photo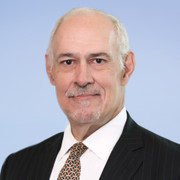 Donald Eugene Morel Jr.
Independent Director
Holding B.S. degree in Metallurgical Engineering from Lafayette, a master's. in Materials Science and a Ph.D. in Materials Science and Veterinary Medicine from Cornell University. After gaining experience in a broad range of space related research programs focused on advanced satellite systems, Donald joined West Pharmaceutical Services, Inc., where he served as Chairman from April 2003 and Chief Executive Officer from April 2002 until his retirement in June of 2015. Donald has authored or co-authored over thirty scientific publications and was elected a fellow of the American Institute for Medical & Biologic Engineering. He currently serves as a member of the board of directors of Catalent Inc. and Integra Life Sciences Holdings. He has been a member of the board of directors of Stevanato Group since 2018.
spinazzi alvise photo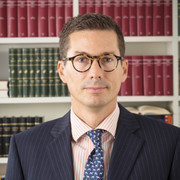 Graduated in Law from the University of Padua in 1997, he obtained an LL.M. in International Business and Trade Law from Fordham University School of Law in New York. He qualified as a lawyer in New York in 2000 and in Italy in 2001. A founding member of the law firm SAT Studio Legale in Padua in 2007, Alvise also practiced in the New York office of the international law firm Simpson Thacher & Bartlett and in the Milan office of Italian law firm Chiomenti. He has been a member of the board of directors of Stevanato Group since 2011.
buttignon_fabio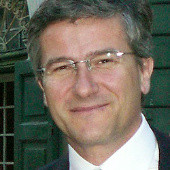 Fabio Buttignon
Independent Director
Graduated in Economics and Business Administration from the University Ca' Foscari of Venice, Fabio carried out research activities in Finance and Strategy at the University of California, Los Angeles. He was research fellow, assistant professor and associate professor of Business Administration at the University Ca' Foscari of Venice. Fabio is currently full professor of Corporate Finance at the University of Padua, Department of Economics and Management. Qualified as Dottore Commercialista and Revisore dei Conti (C.P.A. and Statutory Auditor), he is founder and managing partner of Buttignon Zotti Milan & Co., a financial advisory boutique specialized in corporate finance and accounting services. He has been a member of the board of directors of Stevanato Group since 2014.
madhavan balachandran photo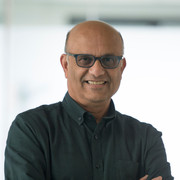 Madhavan Balachandran
Independent Director
Holding a master's degree in Chemical Engineering from the State University of New York at Buffalo and an MBA from East Carolina University, Madhavan is Chief Operating Officer of Nutcracker Therapeutics, a developer of mRNA therapeutics, a position he has held since September 2020. He previously served as Chief Executive Officer of ADRx, Inc., a pre-clinical stage biotechnology company since August 2019. Prior to that, he was Executive Vice President, Operations of Amgen Inc. from August 2012 until July 2016 and retired as an Executive Vice President in January 2017, having served in various management positions since joining the company in 1997. Prior to his tenure at Amgen, Madhavan held leadership positions at Copley Pharmaceuticals, now a part of Teva Pharmaceuticals Industries Ltd. and Burroughs Welcome Company, a predecessor before mergers of GlaxoSmithKline plc. He currently serves as a director in Catalent Inc. and uniQure NV. He has been a member of the board of directors of Stevanato Group since 2018.
Paola Vezzaro photo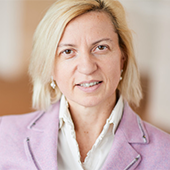 Paola Vezzaro
Independent Director
Graduated in Business Administration from the University Commerciale "Luigi Bocconi" in Milan, a B.S. in Political Science and Sociology from the University of Milan. and a M.S. in Human Resources from Cattolica University in Milan, Paola, brings extensive experience in human resources management having served as HR director in many primary companies. She joined Engie in 2011, where she has held several international management positions. Since July 2019, she has served as Chief Human Resources and Health & Safety Officer North, South and Eastern Europe for Engie. She has been a member of the board of directors of Stevanato Group since May 2021.
William Federici photo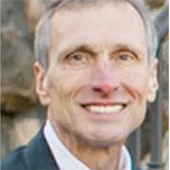 William Federici
Independent Director
Holding a B.A. in Economics from Rutgers University, Livingston College and an MBA in Professional Accounting from Rutgers University, William is a member of the American Institute of Certified Public Accountants. He serves on the Board of Directors of Zynerba Pharmaceuticals, Inc., a Specialty Pharmaceutical, U.S. public company, where he has served as Audit Committee Board Chair since 2015. William joined West Pharmaceutical Services, Inc., in 2003 as Chief Financial Officer until his retirement in 2018. Prior to West, Bill spent more than 20 years' experience in public accounting primarily serving the Pharmaceutical Industry. He has been a member of the board of directors of Stevanato Group in May 2021.
stocchi_mauro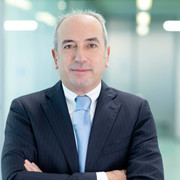 Mauro Stocchi
Chief Business Officer
Graduated from Ca' Foscari University of Venice in 1991 in Economics, he holds an MBA from SDA Bocconi in Milan. Mauro commenced his career in De Longhi S.p.A. followed by a 10-year period within the Siemens Group. He joined Stevanato Group in 2004 and in 2008, Mauro was promoted to Chief Financial officer while retaining responsibility over business development activities. From 2010, Mauro held the position of Corporate General Manager with direct responsibility for all corporate functions. He is currently Chief Business Officer of the Group with responsibilities of strategic business development, sales, product management, marketing and communications, and drug delivery systems business.
Dal_Lago_Marco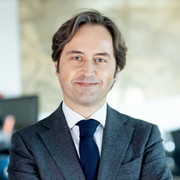 Marco Dal Lago
Chief Financial Officer
Graduated from Ca' Foscari University of Venice in 1997 in Business Administration. Mr. Dal Lago joined Stevanato Group in January 2020 as Chief Financial Officer. Marco brings 25 years of experience in the fields of controlling, finance, administration, compliance, and risk management, working in multinational industrial companies and coordinating multi-year planning and, mergers & acquisitions processes. In his current role, Marco oversees all administration, financial and controlling responsibilities for Stevanato Group.
Patri_Paolo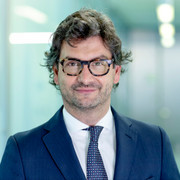 Paolo Patri
Chief Technology Officer
Graduated from the University of Milan in 1995 in Chemistry. Mr. Patri has over 20 years of experience in the pharmaceutical industry, both in production and in the development of pharmaceuticals and biotech, gaining a significant track record of achieving global regulatory approvals for both large, small molecules and combination medicinal product through standard and accelerated programs. Paolo held various management positions at, Cambrex Profarmaco, Janseen-Cilag a Johnson & Johnson company, Chiesi Farmaceutici and Dompé Farmaceutici. In Chiesi Farmaceutici he held from 2008 to 2017 the role of Global Head of CMC (Chemistry, Manufacturing and Controls). In Dompé Farmaceutici, he held the role of Chief Manufacturing Officer. Paolo joined Stevanato Group in October 2018 and has since assumed the role of Chief Technology Officer, overseeing the management of the research and development department, as well as investments, projects and other activities supporting the Group vision.
Butta_Riccardo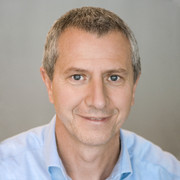 Riccardo Butta
President, Americas
Riccardo Butta holds a master's degree in mechanical engineering from Politecnico in Milan, a degree in Business Management and Innovation from MIP in Milan and successfully completed the Executive Leadership Development Program from Stanford University in Palo Alto, California. Riccardo was the Senior Vice President of Flex Health Solutions, responsible for the global commercial organization of a Flex business unit providing contract design, manufacturing, and logistics services to the healthcare industry with focus on medical devices, drug delivery solutions, diagnostics and life sciences equipment. During his tenure at Flex, Riccardo was also responsible for the European organization of Flex Health Solutions, for the global device development organization, and for scale-up and management of the design center in Milan. In February 2022 Riccardo joined Stevanato Group as President Americas, overseeing the growth of the Group's in the area, as well as the expansion of the commercial offering around high value products and services
Lisa Miles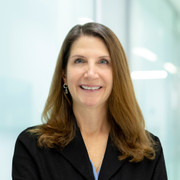 Lisa Miles
Senior Vice President of Investor Relations
Graduated in communications from the Pennsylvania State University, with nearly 25 years of investor relations experience, Lisa Miles joined Stevanato Group in 2021. Currently, Lisa serves as Senior Vice President of Investor Relations, acting as the primary contact to the investment community.
Previously, Lisa spent 18 years at Maximus in a variety of management positions, including as a member of the executive committee. In her most recent role at Maximus, Lisa served as senior vice president of investor relations & corporate communications where she was responsible for investor relations, marketing, public relations, corporate communications, and the Company's global brand strategy. Named to the 2017 and 2018 Institutional Investor's All America Executive Team for Midcap Investor Relations, Lisa was ranked third for Best Midcap IR Professionals in the Business, Education, and Professional Services sector.
Lorenzo Bendinelli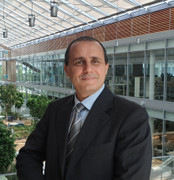 Lorenzo Bendinelli
Chief Information Officer
Almost 30 years of professional experience. After a thorough experience in data center services, Lorenzo joined Prysmian, a world
leader in the energy and telecom cable systems industry, becoming the leader for digital transformation and creating an IT Excellence Center to insource strategic IT know-how and develop new IT Organizations to operate and innovate Group IT Solutions.
Lorenzo is responsible for defining the Information and Operational Technology strategy of Stevanato Group at the global level,
contributing to our Company's fast growth in adherence to business plans and regulations. He drives the digital transformation and
implement integrated solutions to streamline processes, improve management and internal workflows, and enable a collaborative
workspace.
foto P. De Fabritiis apr23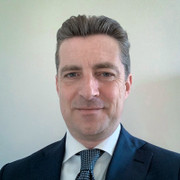 Paolo De Fabritiis
Chief HR Officer
More than 25 years of international experience in the fast-moving consumer goods industry, both in family business and multinational
listed companies, developing and managing HR business partner organizations and people strategic plans to support the international
growth of the company, both organically and by acquisitions.
Paolo is responsible for developing and executing the Human Resources and Organization strategy to support Stevanato Group Business Plan and strategic direction, focusing on talent management, change management, organizational and performance development processes, succession planning, diversity & inclusion, while fostering Values & Guiding Principles adoption and Customer Centricity promotion.