The Plus equipment for microvials is a compact, fully automatic inspection machine designed to spot even the smallest defects in the smallest glass primary packaging.
Plus_Microvials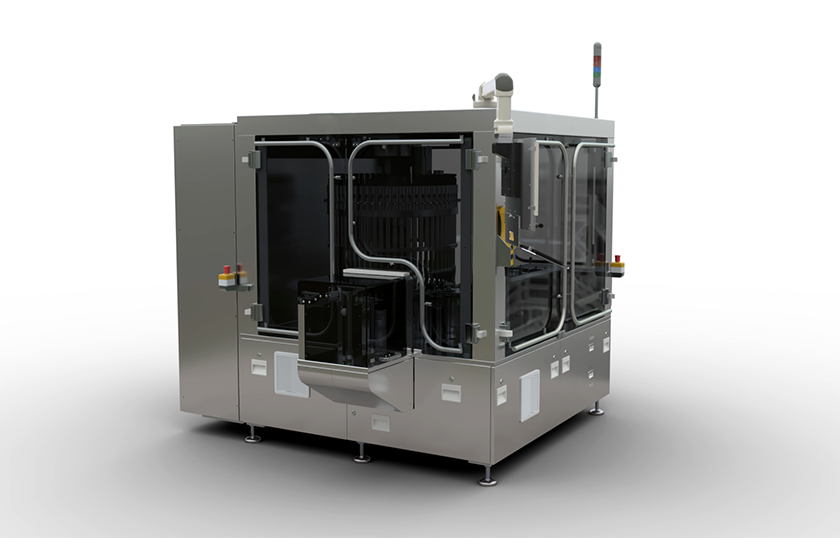 Container range: microvials   
Inspected products: water-like, viscous
Speed: up to 18,000 units/hour
Tracking the particle trajectories can be challenging, due to the low drug volume the micro vials contain. Different stations for particles and cosmetic inspection ensure a comprehensive and effective inspection up to 300pcs/min.
Container integrity is a primary driver for our continual investment in developing new and innovative solutions; and smooth container handling is especially important when inspecting micro vials.
Drawing on our team's expertise, we designed new mechanical solutions, such as clip wheels and clip belts, that provide additional protection during transportation. The clip belt is designed for fast and easy format changes and the possibility to re-inspect gray items.
Furthermore, we use electromechanical devices instead of vacuums to eject bad items for improved reliability and fewer machine stoppages.