Inspection power in a small footprint.
MAVIS Platform is our latest innovative suite for best-in-class inspection results. Developed to match every drug perfectly, MAVIS Platform guarantees easy and accessible operations for maintenance and control. It combines advanced inspection performances with a small footprint.
The first arrival of the series is suitable for the inspection of pre-filled syringes.
CVT Syringes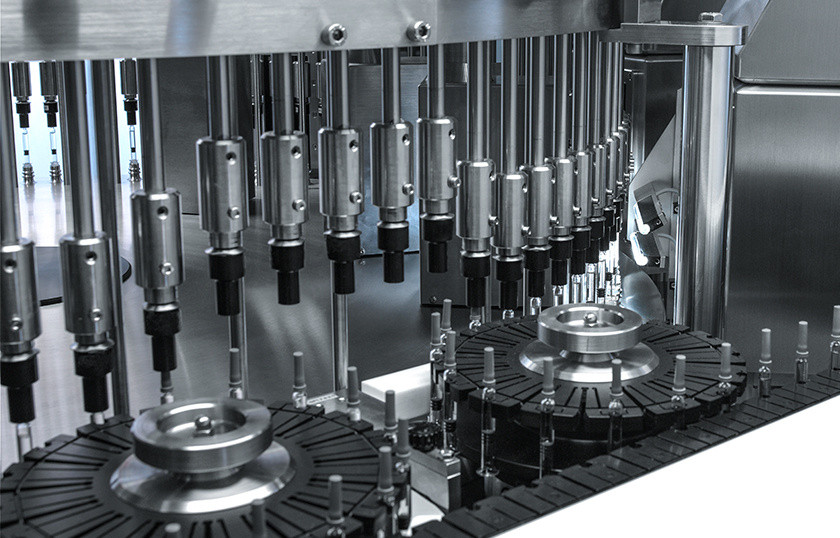 Platform Highlights 
Automatic vision inspection of syringes, cartridges, vials, and ampoules  
Superior inspection of particulates, cosmetic defects, and closure integrity thanks to top inspection technologies 
Compact footprint: up to 20 inspection stations to ensure the most accurate detection performances in a compact layout 
Gentle machine handling: smooth and precise handling with no glass-to-glass contact 
High speed for any combination of products (max speed 400 pcs/min) 
Patented imaging technology: developed to inspect complex products like suspensions and viscous/gel-like products 
Easy to operate: 2 HMIs to improve the usability 
Easy installation and maintenance: total accessibility, designed to guarantee quick and easy maintenance 
Artificial Intelligence available to boost even further the unit's performances
Available inspections
MAVIS Inspection Machine for Syringes offers superior inspection thanks to up to 18 inspection stations - 9 inspection slots in the carousel and 9 clip wheel/belt.