Inspection power in a small footprint.
MAVIS Platform is our latest innovative suite for best-in-class inspection results. Developed to match every drug perfectly, MAVIS Platform guarantees easy and accessible operations for maintenance and control. It combines advanced inspection performances with a small footprint.
The first arrival of the series is suitable for the inspection of pre-filled syringes.
SG_MAVIS_Platform_Render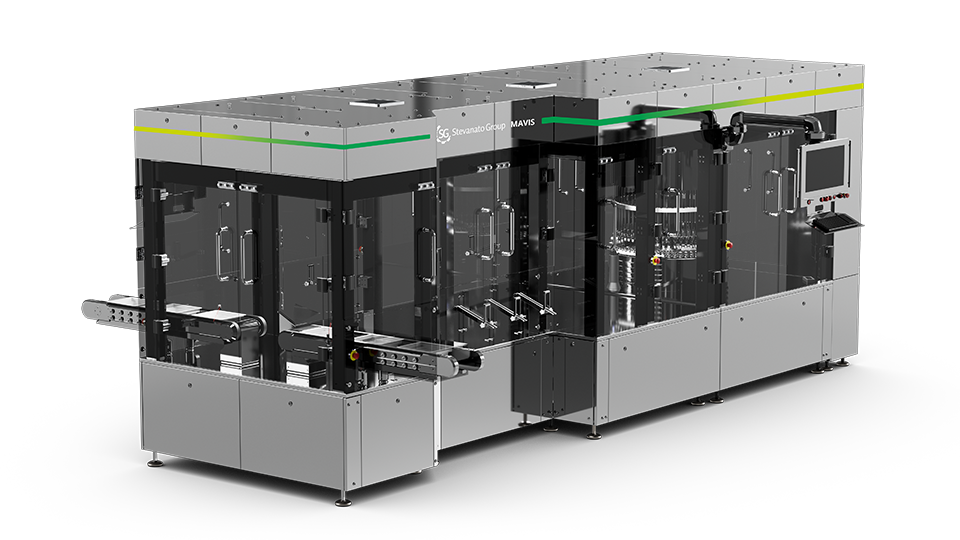 Container range: syringes
Container ø: up to 14.45 mm
Inspected products: liquid, suspensions, gel-like
Speed: up to 24.000 units/hour
Available inspections
MAVIS Inspection Machine for Syringes offers superior inspection thanks to up to 18 inspection stations – 9 inspection slots in the carousel and 9 in clip wheel/belt.
Mavis Platform
MAVIS Inspection Machine for Syringes offers unique inspection performances, increasing innovation and profitability.
Compact footprint: up to 18 inspection stations to ensure the most accurate detection performances in a compact layout
Gentle handling: smooth and precise handling with no glass-to-glass contact
Integrated: De- and Re-nest configuration or infeed and outfeed in line embedded
Ready for deep learning
Configurable outlets for maximum production flexibility
Easy installation and maintenance: total accessibility, designed to guarantee quick and easy maintenance
Easy to operate: 2 HMIs to improve the usability