High productivity rate using advanced inspection technologies.
CVT inspection machines promise to deliver high-speed, high-performance inspection of a wide range of drugs. Thanks to its patented imaging technology, it provides reliable inspection results on difficult products such as foaming liquids, suspensions and viscous products such as insulin or hyaluronic acid.
CVT is the best choice for inspecting challenging drugs at high speed.
CVT Series machinery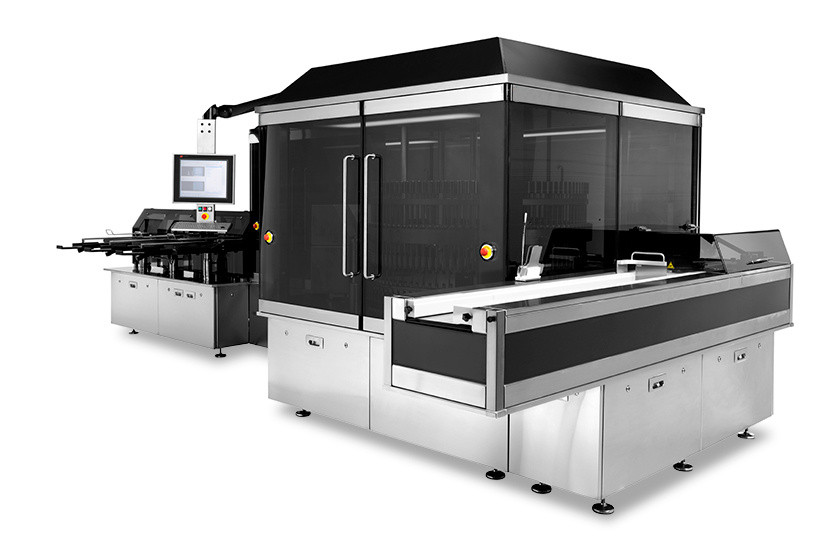 Container range: ampoules, vials, cartridges
Container ø: 6-20mm, h=30-130mmm
Inspected products: water-like, viscous, suspensions, lyo
Speed: up to 48,000 units/hour (18,000pcs/h for lyophilized drugs)
Main features
Individual rotation units to ensure proper re-homogenization of suspensions
Can accommodate a pre-spinning carousel with ­ intermediate buffer to efficiently handle bubble-prone products
Gentle line handling with a minimal number of transmissions
Integrated full body HVLD, including inversion module for low fill containers
100% reconciliation for quality assurance
Automated re-circulation of ejected containers
Freely configurable inlets and outlets for maximum production flexibility
Features a flexible input with no glass-to-glass contact and a flexible output for with integrated robotic palletizer, for unstable products
Short format change-over time including format dependent index positions
Automatic inspecion for lyo and suspensions on the same equipment
Watch Video