Tube loading onto the forming machine can be performed semi-automatically or automatically.
Stevanato Group has developed an automatic tube loader that allows for automatically feeding the vertical rotating machines with glass tubing. Continuous feeding permits to reduce the personnel required, as the operator only needs to load one or more tube bundles in a safe and ergonomic position. The automatic tube loader is also available in the "no glass-to-glass version
Glass tube loaders forming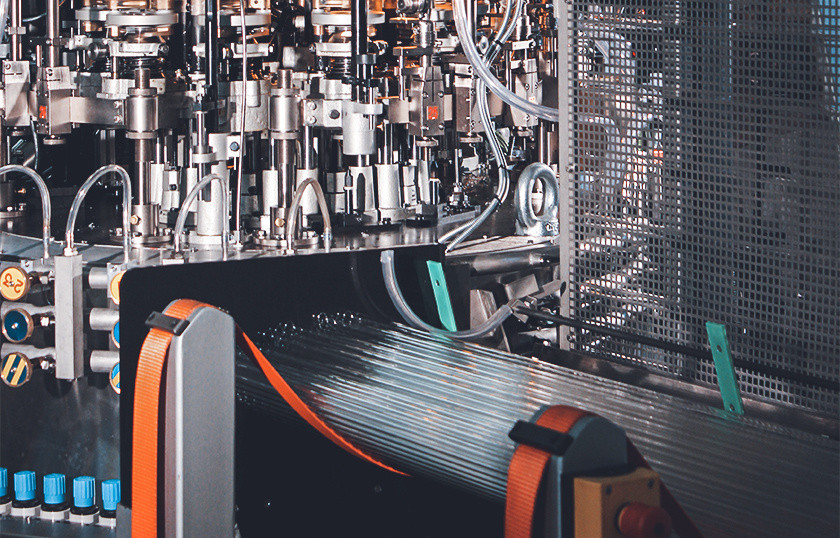 The automatic tube loader is equipped with a servomotor to move the mechanical arm. This means the movement can be synchronized with the converting line, providing a seamless production process for vials, cartridges, syringes and ampoules. This technology also improves process control and reduces maintenance requirements.
Glass Tube Loader
How does it work?


The tube bundles are loaded by the operator in the storage unit and a conveyor system carries them to the position of use
The tubes are picked one-by-one and turned into the vertical position by a mechanical arm, which loads them onto the forming machine carousel
The automatic loader can process up to 4 bundles, while the no-glass-to-glass version can process up to 5 bundle
Technical Data
Version
3 models availabler:
Tubes loaded by a belt
Tubes loaded with the pick & place system, without glass-to-glass contact
Upper part with or without intermediate tube buffering station
Tube min Ø
8mm
Tube max Ø
35mm
Max. no. of bundles 
4 (Standard model), 5 (no glass-to-glass)