Optimal thermal profile and high performances
Stevanato Group offers two annealing oven models for the annealing of vials, cartridges, and syringes. These machines are designed to provide optimal thermal profile  and are cost convenient, highly performing and fully safe for the operators.
Annealing ovens process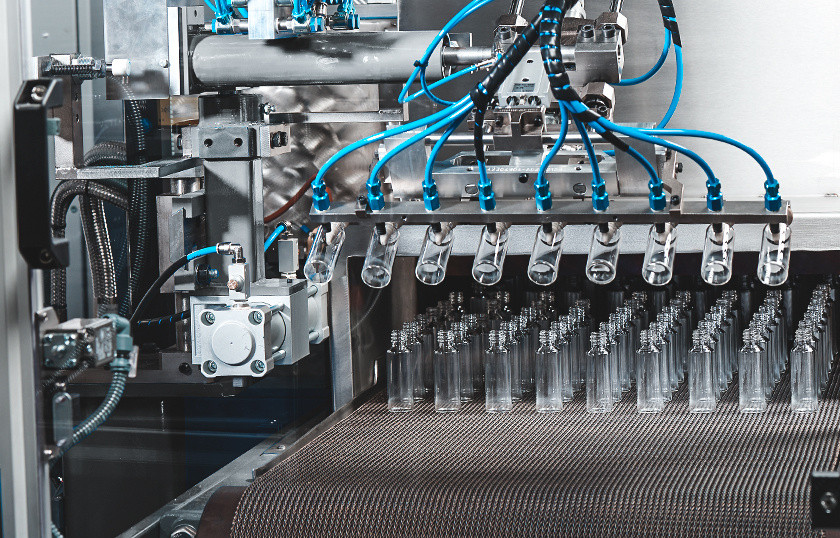 Built for stability and efficiency
Their structure consists of solid cross-section bars made of welded steel.
The belt is made of stainless steel to resist the high temperatures reached inside the chamber. The heat is maintained thanks to refractory and insulating materials, which ensure energy saving and safety for users.
The tunnel is equipped with thermocouples to monitor the thermal cycle, while the self-adjusting system allows for keeping the temperature within the tolerances set by the Operator.
Annealing ovens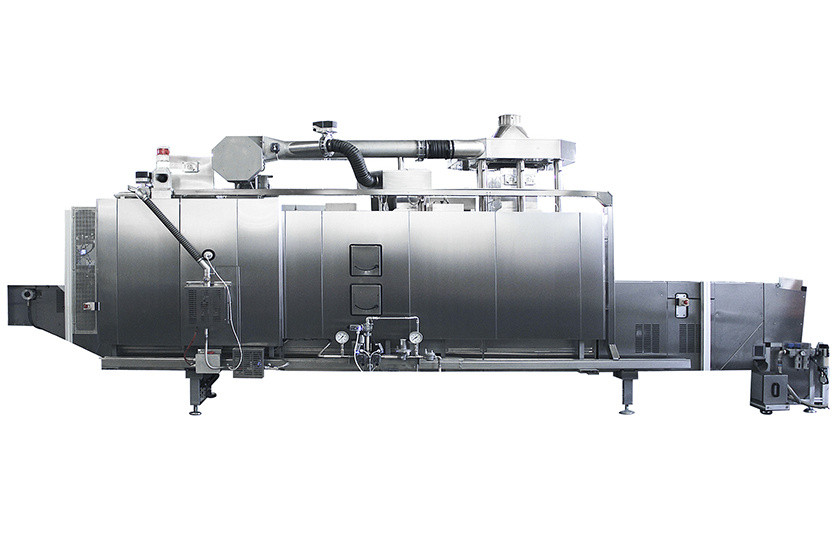 Available in 2 different versions with gas burners (consumption: 5 m3/h) or electric heating elements (consumption: 36 kW), Stevanato Group annealing ovens are compact and require very little maintenance.
Features
No glass-to-glass contact
Automatic control of the thermal cycle
Belt speed control
High annealing uniformity thanks to the containers vertical position (for vials)