We were tasked by the European site of a prominent international pharma company to design an automatic assembly line that could assemble a cartridge-based pen injector and accommodate future production expansion.
Injection Pen Assembly Line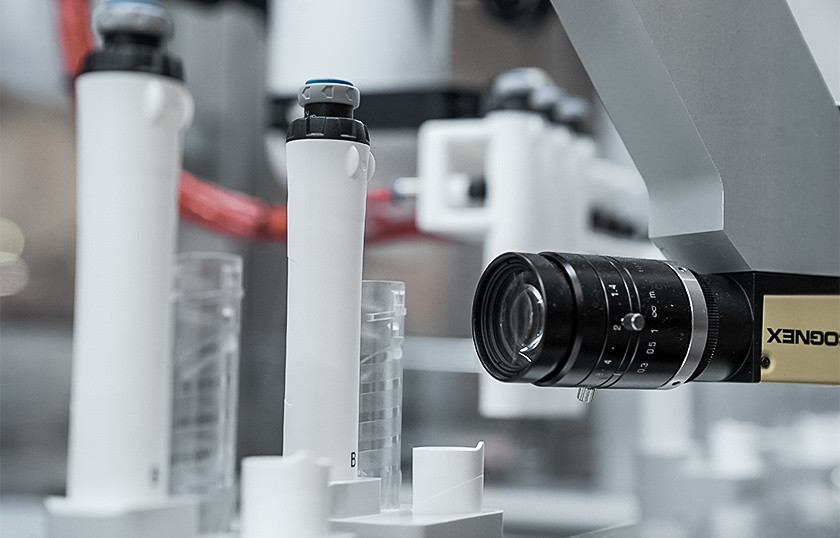 The solution
The linear motion platform BasiQX XTV provided a modular and scalable system for designing a solution for this customer. It represents our dedication to designing products that can provide long-term value to clients by reducing the total cost of ownership and futureproofing their investment.
This line is currently suitable for low-medium volume production (50ppm) of 2 pens with different doses, but the machine could be rapidly scaled up. It was developed with a range of options that support high OEE such as extensive use of automation modules (pick & place units, robots and delta picker robots) and inspection systems (using vision technology and sensors). The modular structure of our systems also enabled us to embed a customized labeling unit.
Injection Pen Assembly Line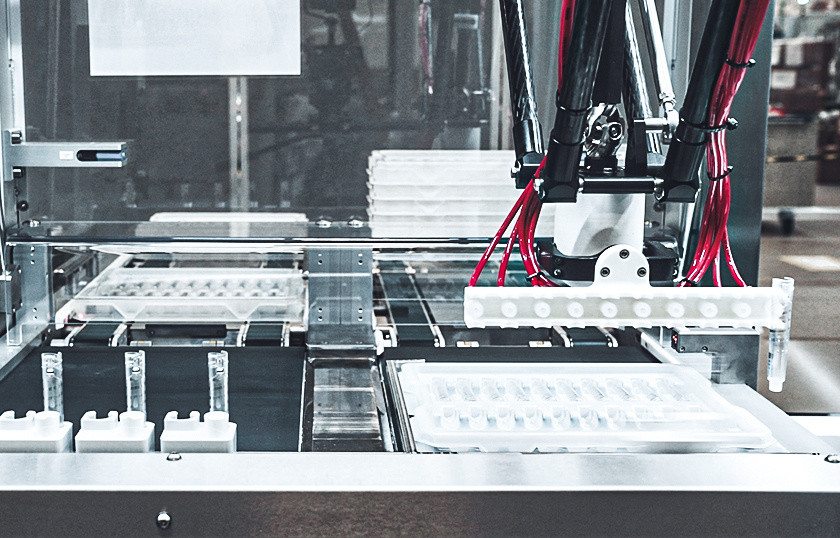 This project was supported by our in-house capabilities. To help the customer save costs and increase efficiency, we participated in the design of various tray layouts for product loading and unloading to and from the line.
Highlights on the layout
Layout_Assembly_Pfz

Machine platform
Flexible linear motion transport system | Optimal accessibility and clearance | Low maintenance
Infeed
Cartridge smooth handling to prevent breakages | Components orientation and check
Assembly&Dial
Product tracking and verification with local rejects | Each step is monitored via cameras, force positioning, sensors | The control system is able to generate batch end reports
Labeling
Label print verify & apply | Local inline reject stations