Outsourcing is a growing trend in the pharmaceutical industry – with the growth showing no signs of slowing down. Organizations of all sizes are embracing the trend and working with full-service partners to minimise the risk of supply chain issues, reduce overheads, and speed up the whole process of getting products to market.
For innovative small companies with no manufacturing capabilities, the technical expertise of contract organizations has a valuable role to play in enabling them to seamlessly take their products through the various clinical stages and eventually to commercial manufacturing.
outsourcing-01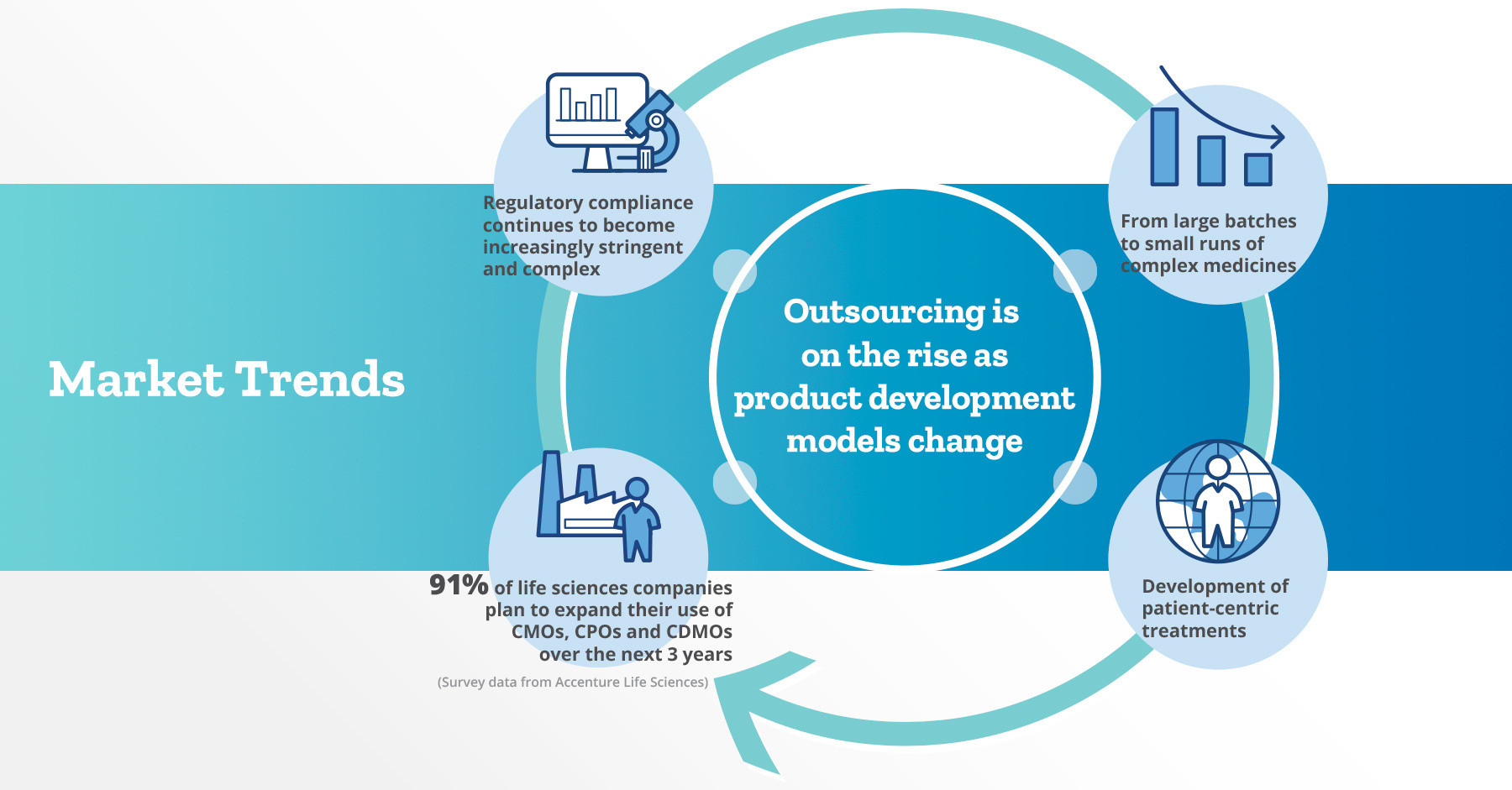 Large established companies also benefit from working with an integrated solutions provider as it frees up internal resources to concentrate on new products in their pipeline. And international outsourcing is also on the increase as organizations look to expand their reach outside their domestic markets.
End-to-end solution providers offer practical day-to-day experience of how pharmaceutical products, containers, closures and drug delivery devices interact with each other and work together to form a cohesive system. This gives a unique perspective when it comes to optimizing each step along the way – from the primary container and the design of the drug-delivery device to the manufacturing and assembly processes.
In a market filled with complexity, working with a one-stop-shop partner – from the glass and the device itself to automated assembly equipment - simplifies the supply chain and focuses effort towards a single target.
Sources:
Biopharma outsourcing goes international – Pharma Manufacturing
By David Lin, Senior Director, Technical Research, BioPlan Associates
Oct 22, 2021
DARE TO BE DIFFERENT: It's time to revamp collaboration in life sciences contract manufacturing
Accenture Life Sciences 2019