Virtual Pharma Expo 2022 - Stevanato Group
Home - Managing Complexity, Delivering Value - Stevanato Group > News & Events - Stevanato Group > Events - Stevanato Group > Virtual Pharma Expo 2022 - Stevanato Group
2022-05-10 00:00:00
2022-05-11 00:00:00
Virtual Event
32.7756262, -96.8095263
n.a.
Virtual Pharma Expo
SPEECH
Virtual Pharma Expo
10 - 11 May 2022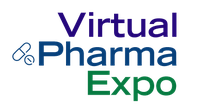 Join us during the Virtual Pharma Expo to discover more about Aseptic Fill & Finish Manufacturing and Packaging.
Don't miss the Live Speech Presentation of our Technologies & Manufacturing Equipment expert.
Video - Reliable Visual Inspection Equipment
Speech:
Wednesday, May 11th -  Session: 10 am - 12 am EDT
Dave LaMarca - Sales Manager
High-performance, high-quality pharma vision inspection: meeting the market requirements
This presentation will illustrate how Stevanato Group can provide technologies and inspection platforms to meet regulatory guidelines and market requirements for a wide range of applications, including vaccines and biotech drugs.