Pharmtech - Stevanato Group
Home - Managing Complexity, Delivering Value - Stevanato Group > News & Events - Stevanato Group > Events - Stevanato Group > Pharmtech - Stevanato Group
2019-11-19 00:00:00
2019-11-22 00:00:00
Crocus Expo IEC, hall 2
55.8227217, 37.3879518
n.a.
Pharmtech
TRADE SHOW
Pharmtech
19 - 22 November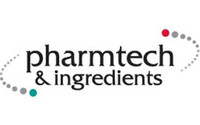 Pharmtech & Ingredients is the largest international exhibition in Russia and EEU countries presenting equipment, raw materials and technologies for manufacturing pharmaceutical products.
Don't miss the chance to visit the exhibition area and meet Stevanato Group Engineering Systems team!
Our engineering experts will be at Solid Pharma Stand B4023, Pavilion 2 Hall 8, to present our visual inspection systems, a full range of automatic and semi-automatic inspection machines.
Stop by the booth and take part in an interesting live demo of the Benchtop Vision Unit, our multifunctional analysis equipment developed to support all the inspection activities related to glass containers.