Pharmapack Paris - Stevanato Group
Stevanato Group, the global producer of systems, process and services for the pharmaceutical and healthcare industries, has carried out a brand review and today during Pharmapack Paris 2017
Home - Managing Complexity, Delivering Value - Stevanato Group > News & Events - Stevanato Group > Events - Stevanato Group > Pharmapack Paris - Stevanato Group
2017-02-07 00:00:00
2017-02-08 00:00:00
Expo Porte de Versailles
48.8300647, 2.2871393
Stevanato Group, the global producer of systems, process and services for the pharmaceutical and healthcare industries, has carried out a brand review and today during Pharmapack Paris 2017
Pharmapack Paris
TRADE SHOW
Pharmapack Paris
7 - 8 February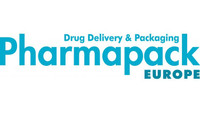 Pharmapack Europe is an annual platform dedicated to packaging innovation and drug delivery systems for the pharmaceutical industry.
The conference programme of this year included three sessions focused on 'Innovation and Compliance', 'Patient Adherence: New challenges, New Opportunities', and 'Impact on Patient Centricity and Biologics on Packaging and Device Development'.
Ompi and Balda will present a new fully passive and fully customizable integrated needlestick protection: the Ompi EZ-fill® Integrated Safety System (ISS). 
Our syringe expert Dr. Alessandro Morandotti will give the following speech: 
PFS Safety System: Usability formative study for risk mitigation in development early phases