PDA Particles in injectables conference - Stevanato Group
Home - Managing Complexity, Delivering Value - Stevanato Group > News & Events - Stevanato Group > Events - Stevanato Group > PDA Particles in injectables conference - Stevanato Group
2017-12-03 00:00:00
2017-12-03 00:00:00
Mercure Budapest Korona
47.4900731, 19.0612096
n.a.
PDA Particles in injectables conference
SEMINAR
PDA Particles in injectables conference
3 Dicembre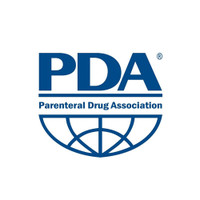 This is a free one-day Workshop about Primary Packaging and Drug Delivery Trends for Injectables with focus on Development of Pharma Manufacturing: Technological Solutions and Services from Early Phase to Industrialization that will be held on Tuesday, September 19th in Budapest.

Leading suppliers and partners of the pharmaceutical industry will speak about new trends and developments in the field of injectable drugs and the delivery systems.
During this workshop, you will have the possibility to meet the representatives of Ompi, Toxikon, West, Optrel, Merck Millipore, Optima and Iwata Label in the exhibition area.
Social event in the evening of the 19th.

After the workshop, we will be glad to host you in an evening cruise with dinner and live music and give you the opportunity to see the capital's inshore spectacles!