PDA Parenteral Packaging - Stevanato Group
Home - Managing Complexity, Delivering Value - Stevanato Group > News & Events - Stevanato Group > Events - Stevanato Group > PDA Parenteral Packaging - Stevanato Group
2018-02-27 00:00:00
2018-02-28 00:00:00
Marriott Rome Park Hotel
na
n.a.
PDA Parenteral Packaging
TRADE SHOW
PDA Parenteral Packaging
27 - 28 February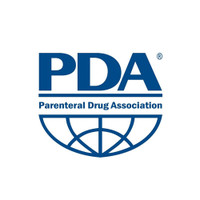 The focus topic of the 2018 edition of the PDA Parenteral Packaging is "Container CIosure Best Practices Throughout the Product Life Cycle".
Like every year, the event aim is to present the latest manufacturing technologies and business trends about pharmaceutical primary and secondary packaging.
New information will be given to all the conference and exhibition attendees about quality, processing, product distribution and storage of components and containers.
The purpose is to update visitors about opportunities and challenges of the pharmaceutical packaging market and about all the regulatory aspects involved in the parenteral packaging process.
Stevanato Group will be present with OMPI at booth 18 and also with the contribution of:
Lorenza Bonaldi, Product Specialist Strategic Support - Ompi: «Lyophilization of Nested Glass Containers: Process Investigation».