PDA Italy Chapter Workshop - Stevanato Group
Home - Managing Complexity, Delivering Value - Stevanato Group > News & Events - Stevanato Group > Events - Stevanato Group > PDA Italy Chapter Workshop - Stevanato Group
2018-06-28 00:00:00
2018-06-28 00:00:00
Hotel degli Arcimboldi
45.5257275, 9.215033000000002
n.a.
PDA Italy Chapter Workshop
SPEECH
PDA Italy Chapter Workshop
28 June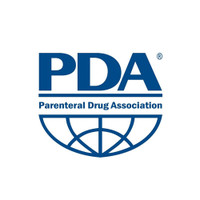 The workshop "Technical approaches for material qualification: regulatory overview and case studies"  will be organised, by the PDA Italy Chapter, on June 28th, in Milan.
This one-day event will gather some of the most important Italian laboratories that will present their approaches and specific case studies. The workshop will be also full of discussions and networking activities.
Stevanato Group is glad to invite you to take part at the following contribution:
Serena Panighello, SGLab Analytics: 13:45 – 14:30 "How to assure the drug quality and stability through a comprehensive understanding of the role of Glass primary packaging".
PDA Italy Chapter Workshop
28 June
Hotel degli Arcimboldi