#ISPP Singapore - Stevanato Group
Home - Managing Complexity, Delivering Value - Stevanato Group > News & Events - Stevanato Group > Events - Stevanato Group > #ISPP Singapore - Stevanato Group
2018-02-28 00:00:00
2018-02-28 00:00:00
Suntec Exhibition center
1.2936846, 103.857234
n.a.
#ISPP Singapore
SEMINAR
#ISPP Singapore
28 February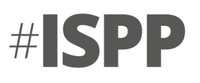 Stevanato Group in partnership with Lonza, will be held the first #ISPP Innovative Solutions for Pharmaceutical Packaging event that will be held at the Suntec Exhibition Center in Singapore.
The title of this edition is «Biopharmaceutical Process: advanced solutions from product development to large-scale manufacturing». The workshop purpose is to highlight the different points of view from container manufacturing, drug development, process transfer, and industrialization.
During this half-day conference attendees could learn about:
Advanced solutions to implement Drug Product Services from drug development to industrialization
Impact of primary packaging materials selection on the drug product
Technology transfer: the use of scale-down modeling
Plug and play disposable process throughout the biopharmaceutical industry
 Agenda
Chairman: Georg Roessling PhD, PDA Business Development Asia
12.30 – 13.30 | Buffet Lunch
13.30 – 14.00 | Registration
14.00 – 14.10 | Welcome
14.10 – 14:50 | How to address the container challenges for biotech products: from early stage to market access.
P. Golfetto, Drug Delivery Systems Business Development - Stevanato Group
14:50 – 15:30 | Holistic Drug Product development from packaging to formulation to process for fast and successful commercialization.
Hanns-Christian Mahler, Head of Drug Product Services - Lonza
15:30 – 15:45 | Coffee break
15:45 – 16:15 | Key lesson learnt by implementing a modern manufacturing facility.
Daniel Soldevila, PD Principal Engineer - Amgen Singapore
16:15- 16:45 | Technology transfer while scaling up.
Suan East Foo, Global Product Lead Process Development Technical Services - Shire
16:45 – 17:15 | Achieving Quality Management System Certification: Dos and Dont's
Gloria Pang, Senior Consultant - SeerPharma
17:15 – 17:45 | Panel Discussion
17:45 – 18:00 | Closing Words
For any further information, please contact us at events@stevanatogroup.com. Please note that the participation to this seminar is on invitation only.