ISPE Aseptic Conference - Stevanato Group
Home - Managing Complexity, Delivering Value - Stevanato Group > News & Events - Stevanato Group > Events - Stevanato Group > ISPE Aseptic Conference - Stevanato Group
2018-03-06 00:00:00
2018-03-07 00:00:00
Hotel Regency Reston
38.95825719999999, -77.3554631
n.a.
ISPE Aseptic Conference
TRADE SHOW
ISPE Aseptic Conference
6 - 7 March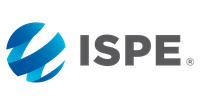 ISPE Annual Aseptic Conference is one of the most important conference about aseptic technology and about all the solutions developed to supply safe products for the improvement of patient life.
The aim of the event's program is to give, to all the attendees coming from the pharmaceutical manufacturing sector, all the new information about the latest innovation in the Aseptic Processing field.
Education sessions, discussions and case study presentations will be an opportunity to delve into new technological achievements and to know about practical solutions developed in the aseptic industry.
In this edition, debates will be focused on robotics, sterility assurance, disposables, highly potent and toxic products.
Come to visit Ompi tabletop #306!
ISPE Aseptic Conference
6 - 7 March
Hotel Regency Reston