DCVMN Annual Meeting - Stevanato Group
Home - Managing Complexity, Delivering Value - Stevanato Group > News & Events - Stevanato Group > Events - Stevanato Group > DCVMN Annual Meeting - Stevanato Group
2022-10-20 00:00:00
2022-10-22 00:00:00
Pune - India
18.5204303, 73.8567437
n.a.
DCVMN Annual Meeting
TRADE SHOW
DCVMN Annual Meeting
20 - 22 October 2022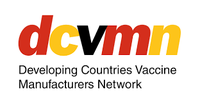 Don't miss the opportunity to meet us during the DCVMN Annual Meeting - Global Equity and Timely Access: COVID-19 & Beyond.
Visit us at the

Stevanato Group tabletop

and join our

corporate presentation

during the conference session!
Discover how we exploit our range of services, products, and technologies to offer integrated solutions for the pharma and healthcare industry.
DCVMN Annual Meeting
20 - 22 October 2022
Pune - India