In Stevanato Group, Technology Excellence Centers are home to more than 70 years of manufacturing and scientific knowledge.
Our Technology Excellence Centers are state-of-the-art facilities specializing in testing pharmaceutical products like container closure systems and drug-delivery devices. 
We simplify the journey of combination products from early-stage design and container selection, all the way through launch, anticipating challenges and navigating the regulatory landscape. 
"We're helping our customers develop innovative packaging for innovative treatments." 
Our EXPERTISE can help clients to find the right solution.
R&D FILL & FINISH
Our fast, flexible service allows you to study the impact of this critical manufacturing process on your product performance de-risking it as early as the container selection stage. 
smart tag img 2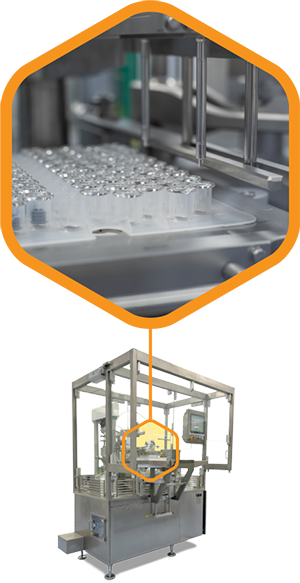 Avoid last-minute surprises by demonstrating the machineability of your container, closure, and drug as early as possible. 
Improve the quality of your tests by using containers finished with representative vacuum or vent tube stoppering.
Start process development before your commercial line even arrives.
Other capabilities provided by TEC