Gentle handling, high automation
Final packing machines are designed for a gently transfer of the containers from the annealing oven to trays or blisters, minimizing the need for human operators and reducing the risk of contamination or human error. A five-position rotary table acts as a buffer and extends the system's autonomy.
Packing module
Controls down to the minimum detail
Our automatic packing machine can be equipped with an automatic cosmetic control system to maintain process control till the very end. The line is extremely flexible, requiring a low number of format changeover parts and the possibility to integrate further added-value components.
Automatic packing machines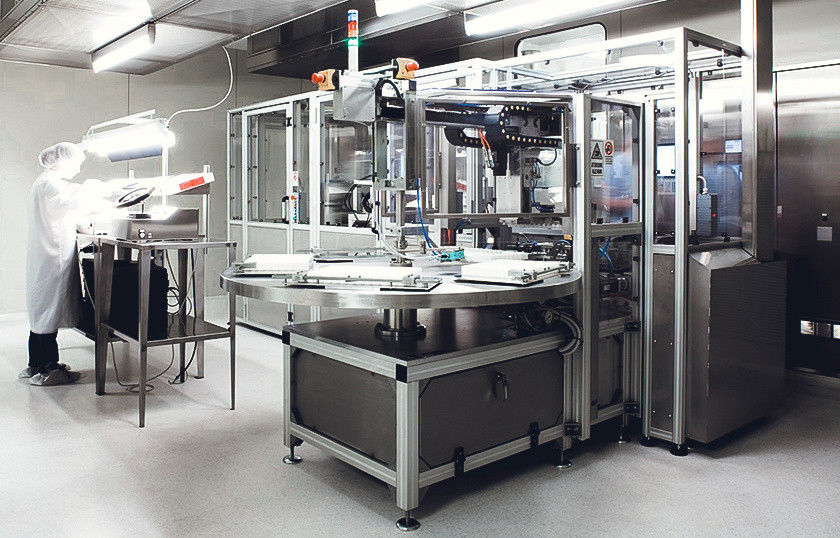 Built-to-order
The machine can be equipped with a chain conveyor system or roller conveyor to support the cosmetic inspection system and the box dimensions may vary based on the customer's needs. Furthermore, a dedicated station to control printing can also be installed at this stage of the process.