Plastic Solutions for Medicine and Medical Devices
In developing and manufacturing plastic medical solutions, we combine functionality and economy. Our products feature excellent quality and design, ensuring safe, reliable and effective use for the benefit of the patient.
We concentrate on important trends like miniaturization. Our medical technology products range from surgery and dentistry products to plastic components for blood pump implants. Plastics are important in medicine due to their high functionality and low cost, especially for consumables.
Plastic Solutions Medical Devices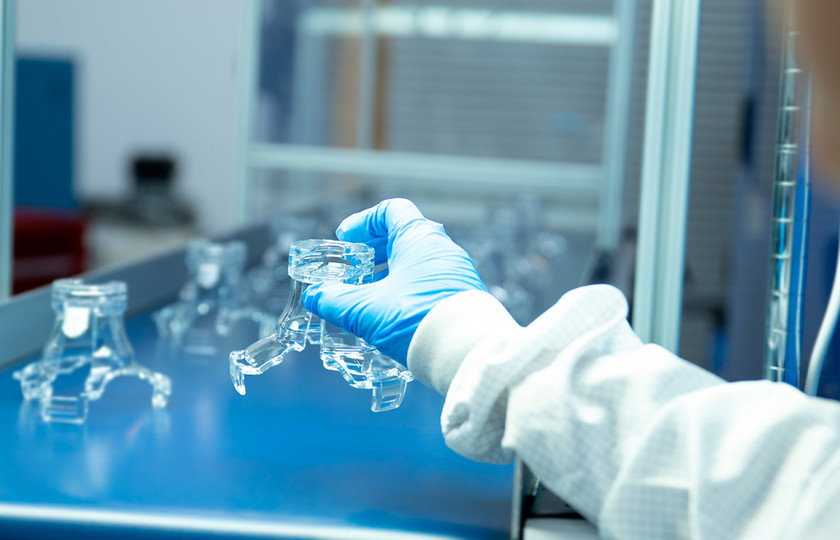 Our team of experts in R&D, Industrialization, Production and Quality Assurance makes us an ideal partner for the development of reliable, custom plastic solutions. Our project management and customer support can assist you not only through the entire development and production process, but also throughout the product life cycle.
In addition to our CDMO activities, we have proactively taken the next step in the field of intelligent dispensing systems. We offer an innovative product range for the pharma industry, leveraging our deep development knowledge.
Learn about our individual, customer-specific sample products
Surgery Devices
Our offer ranges from vascular to cardiac and eye surgeries as well as disposable scalpels. Consistent, tight tolerances of molded components play a major role in the production of surgical devices.
Blood Treatment
Components for oxygenators and blood filters. The production of these consumables requires camera vision technologies for accurate insert placement and mold protection.