Plastic Solutions for Diagnostics and Laboratory
We specialise in the development and manufacturing of customized diagnostic and laboratory consumables, point of care consumables and handheld devices with integrated diagnostic functionality. These products are used in laboratories, hospitals and in-home care situations throughout the world.
Diagnostic Components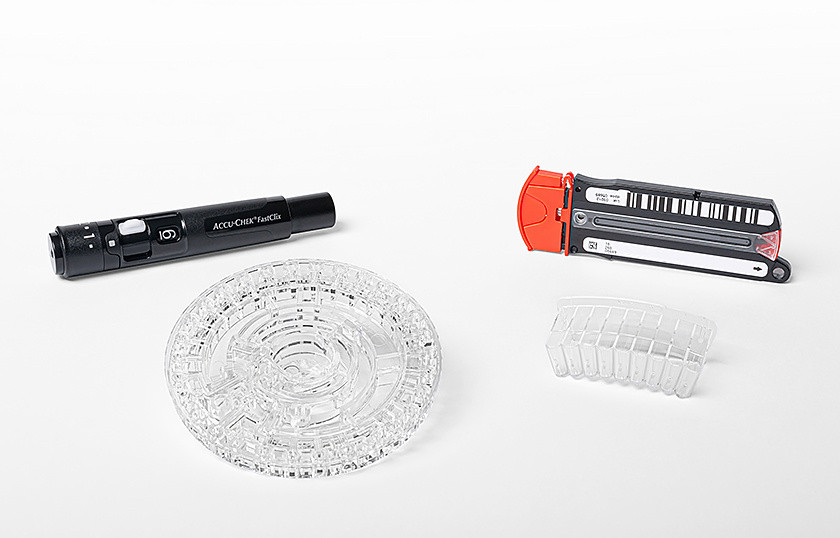 Our consistently high product quality is assured by an industrial development and production environment specific to the industry.
Additionally, our customer-specific consumables meet the highest standards of precision, surface quality, purity of raw materials and cleanliness of production environment. We offer 24/7 manufacturing in controlled areas and cleanrooms (e.g. ISO 7 and ISO 8).
Plastic diagnostic components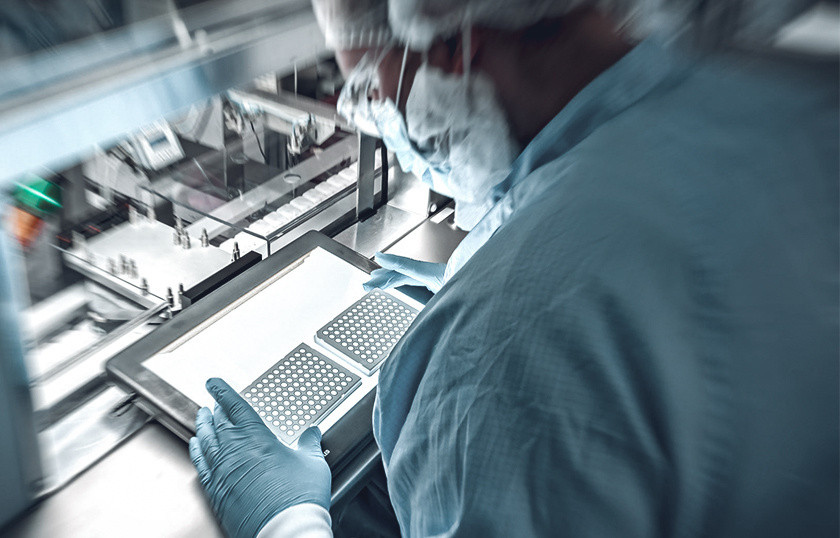 With our team of experts in R&D, Industrialization, Production and Quality Assurance, we are your ideal partner for customized plastic solutions. We can assist you not only through the development and production process, but also beyond that to encompass the entire product life cycle. You can rely on us for efficient project management and strong customer support, together with cost efficient production processes.
Our modular CDMO approach for diagnostics and laboratory products enables flexible entry at various stages, depending on your project status.
Learn about our individual, customer-specific sample products
Laboratory Consumables
Laboratory consumables require a stable, replicable production at high volumes. We are experienced in manufacturing thin-wall PCR-plates, single and multi-chamber cuvettes for optical analysis, plus tips and cups to perform a multitude of different immunological tests.
Point of Care Consumables
Scientific molding methodologies are applied to provide consistent and accurate diagnostic product at high volumes. This includes disposable disks and test cartridges for veterinary and human diagnostics. We also offer the capability to integrate reagents.
Handheld Devices
We produce and assemble multi-component handheld devices in-house as part of our CMO/CDMO offer. This includes lancing systems, infusion sets for needle setting and blood glucose systems.