Interphex Japan - Stevanato Group
Home - Managing Complexity, Delivering Value - Stevanato Group > News & Events - Stevanato Group > Events - Stevanato Group > Interphex Japan - Stevanato Group
2018-06-27 00:00:00
2018-06-29 00:00:00
Tokyo Big Sight
35.62981789999999, 139.7942868
n.a.
Interphex Japan
TRADE SHOW
Interphex Japan
27 - 29 June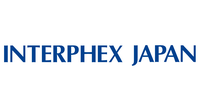 INTERPHEX JAPAN is the Asia's leading trade show specialised in Pharmaceutical R&D, Pharmaceutical Ingredients and Manufacturing. 

The show covers all stages of the pharmaceutical production and represents a great opportunity to approach the Japanese market.
We will glad to meet you at Ompi of Japan booth E27-18!
We also invite you to take part, on June 28th, in the following speech:
Andrea Zambon, Marketing Director - Pharmaceutical Systems Division: "A Scalable Solution for RTU Containers EZ-fill".